Just Listed Bywater New Orleans Homes for Sale
Below are the newest Bywater New Orleans Homes for sale listed in the last 5 days.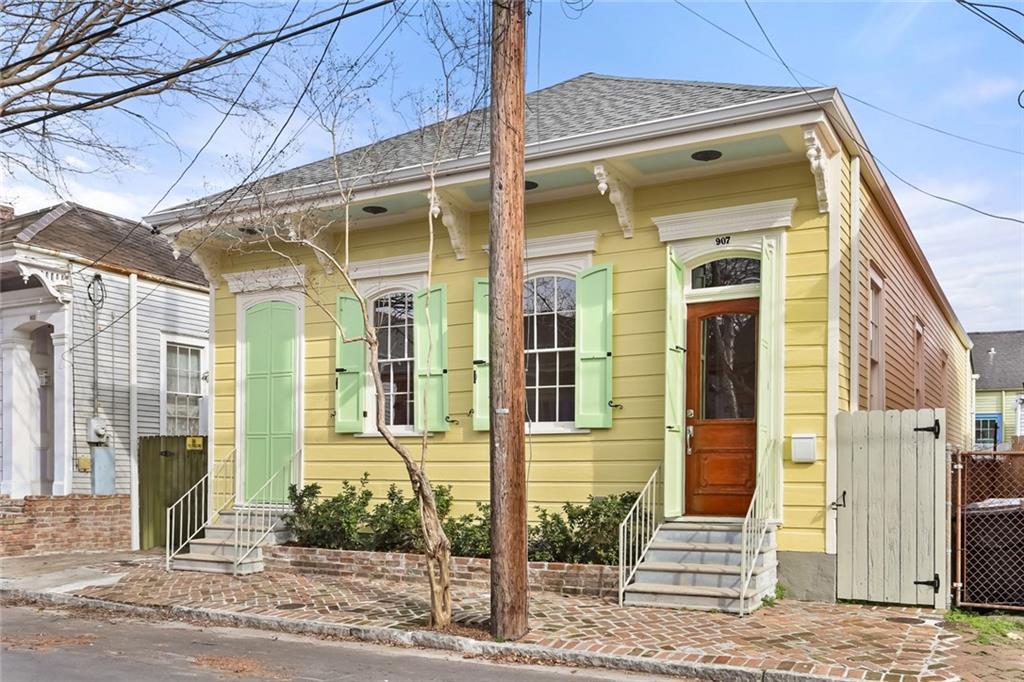 $659,000
Active
907 Clouet Street New Orleans, Louisiana
3 Beds 2 Baths 1,856 SqFt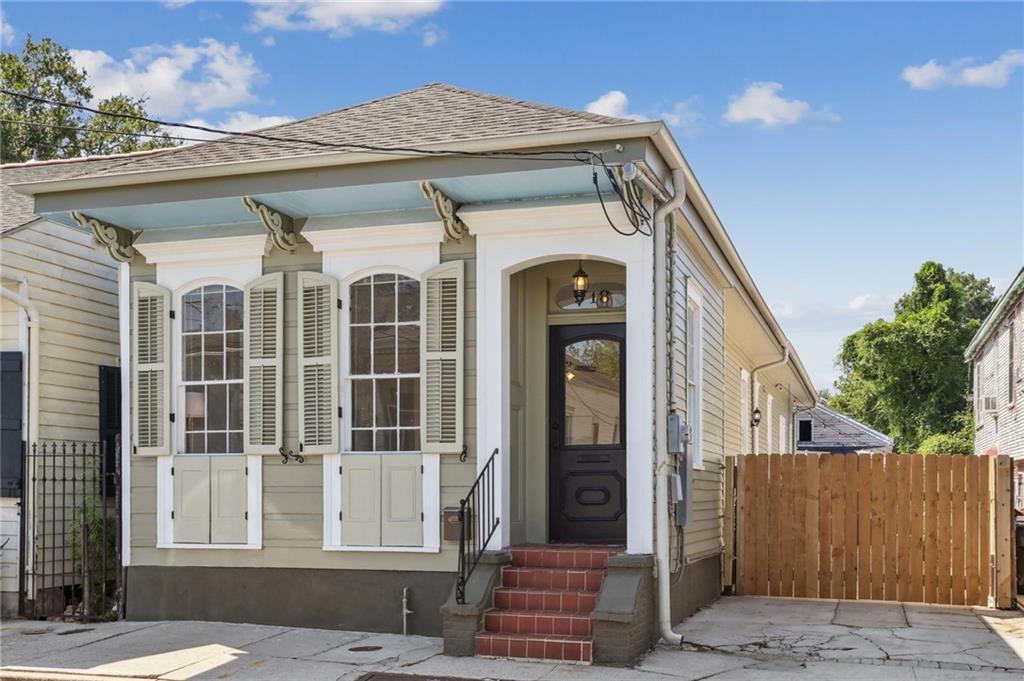 $450,000
Active
918 Piety Street New Orleans, Louisiana
2 Beds 1 Baths 1,420 SqFt 0.087 Acres
Bywater History
Bywater New Orleans Map
Quick Facts about The Bywater
Quick Facts
Population (2000): 3,541
Zip Codes: 70117
Median Listing Price:$435k
Median Price/Sq Ft: $266
County: Orleans Parish
School District: NOLA Public Schools
Travel & Commute Times
New Orleans: 7 mins
Broadmoor: 12 mins
Lakeview: 14 mins
Things to Do
See below for a full list of Bars, Restaurants, Music Venues, Shopping, Banks, Dry Cleaners, Places of Worship and more!
Bywater Real Estate Market Stats
Bywater Amenities
Bywater Restaurants
Junction, on an increasingly revitalized St. Claude Avenue, is a craft-beer focused bar serving great burgers and fries.
Red's Chinese, also located on St. Claude Avenue, with cutting edge dishes such as Hawaiian fried rice and kung pao pastrami, is not your father's Chinese restaurant.
Every neighborhood needs a good BBQ restaurant, and the Bywater has one in The Joint. Whether its ribs, pulled pork or brisket, The Joint does it right.
The Country Club offers a restaurant, bar, patio, sauna, hot tub and pool in an unmatched setting: a beautiful Italianate raised center hall cottage.  Catering to a diverse clientele, The Club has been a fixture in the neighborhood since 1977.
Bacchanal came to life after Hurricane Katrina and has evolved into one of the liveliest spots in the neighborhood with its winning mix of wine shop and bar, music venue, and restaurant with indoor and outdoor seating.
Satsuma, another contributor to the revitalization of Dauphine Street, is your go to spot for an espresso and a bagel, or maybe a bacon, egg and cheese sandwich, or, if you're in the mood for something healthy, they've even got pressed juice.
Pizza Delicious serves authentic New York Style pizza, as well as a rotating menu of pasta dishes that are reasonably priced and very good.
Suis Generis serves cuisine with global influences using fresh, local ingredients.
Bywater American Bistro is famed Chef Nina Compton's second outpost in the City, which she opened after great success at Compere Lapin in the Warehouse District.  At Bywater American Bistro, located in the Rice Mill Lofts, Chef Compton's focus is using the best ingredients and combining New Orleans flavors with those of her native St. Lucia.
Bywater Bars and Music Venues
Vaughn's, a ramshackle yet friendly neighborhood bar, is known far and wide for Kermit Ruffins' longstanding Thursday night gig there, which he maintained for nearly twenty years. Seeking to keep earlier hours, Kermit gave up his weekly residency and passed the torch to Corey Henry, a trombonist and touring member of Galactic, who has settled into the gig nicely.
BJ's is another friendly neighborhood bar, which like Vaughn's has developed a reputation for hosting some of downtown's most raucous performers, including the likes of King James and the Special Men and Little Freddie King.
Bud Rip's, a fixture in the neighborhood for decades, is another friendly neighborhood bar where you can find cheap beer, a pool table and lots of familiar faces.
Years ago, Markey's used to cater to a clientele that worked along the river. Now, as the neighborhood has changed, so has the bar – there are plenty of flat screens to watch the game, a kitchen in back serving bar food, and numerous craft beers on tap.
The Saturn Bar could perhaps win the award for strangest bar in America. It's also the place to be for the long-running Mod Dance Party. Don't miss it.
Bywater Places of Worship
Blessed Francis Xavier Seelos Parish
New Salem Baptist Church
Greater Liberty Baptist Church
Bywater Schools
Arise Academy
Frederick A. Douglass High School
New Orleans Center for Creative Arts (NOCCA)
Bywater Parks
Crescent Park
Mickey Markey Park
Bywater Neighborhood Resources
Bywater Neighborhood Association
Find Bywater Homes for Sale With a Local New Orleans Realtor
Alex Peet is a local expert on Bywater real estate. When buying or selling real estate here, you want a real estate agent who knows the area and can guide you in the right direction. From investment properties to your first home purchase, Alex can help you find the perfect property in The Bywater for your needs.
Call Alex at (504) 407-9012 or contact Alex online to tell him what you want in your next home. He'll start searching right away!
Bywater New Orleans Homes for Sale: 1-Click Searches
Below are some of the most popular search terms related to searching homes & real estate in Bywater New Orleans.
New Orleans Bywater Real Estate
Bywater Real Estate | Bywater Homes | Bywater Condos
Search Bywater properties by type and price. Email me or contact me by phone at 504-407-9012 to view Bywater properties of interest to you.
Be among the first to find out when Bywater properties hit the market: click here to join my New Orleans real estate email list.
Bywater New Orleans Homes for Sale – 1 Click Searches
Use the quick search links below to instantly view homes for sale in your price range.