Homes Just Listed For Sale In Uptown New Orleans
Below are homes listed for sale in the last five days in Uptown New Orleans.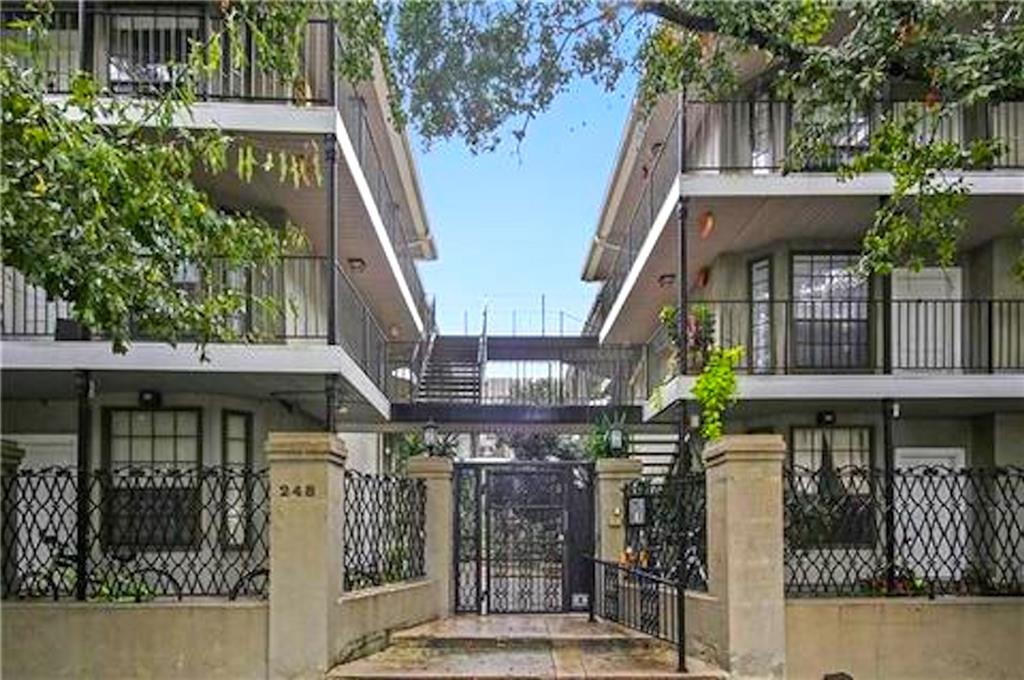 $225,000
Active
248 Cherokee Street 22 New Orleans, Louisiana
2 Beds 2 Baths 1,470 SqFt 0.020 Acres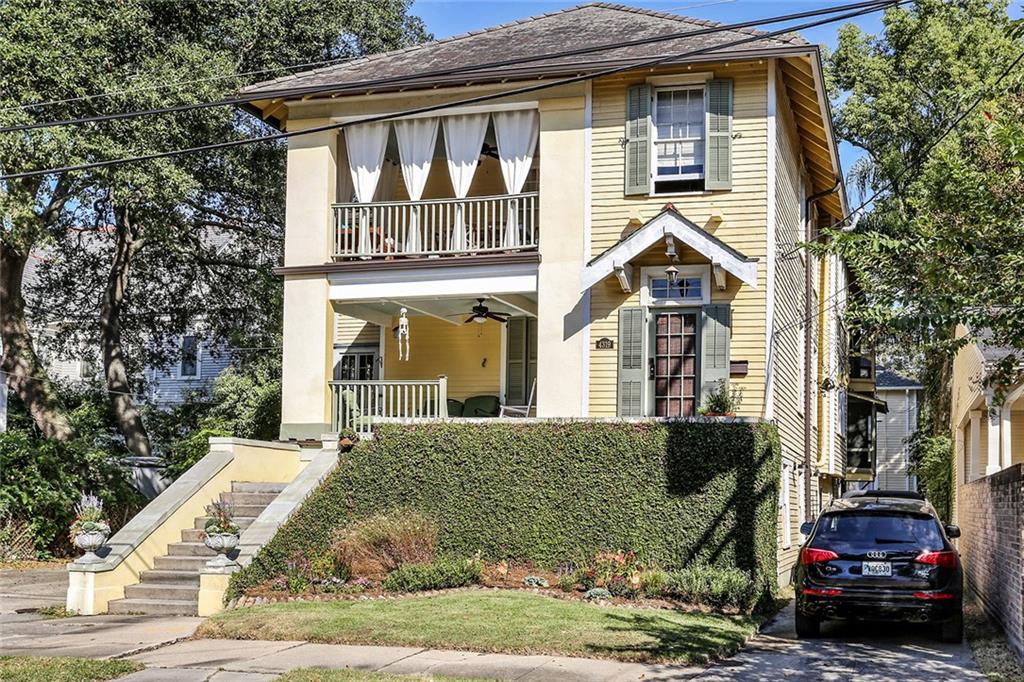 $450,000
Active
4319 Danneel Street 4319 New Orleans, Louisiana
3 Beds 2 Baths 3,096 SqFt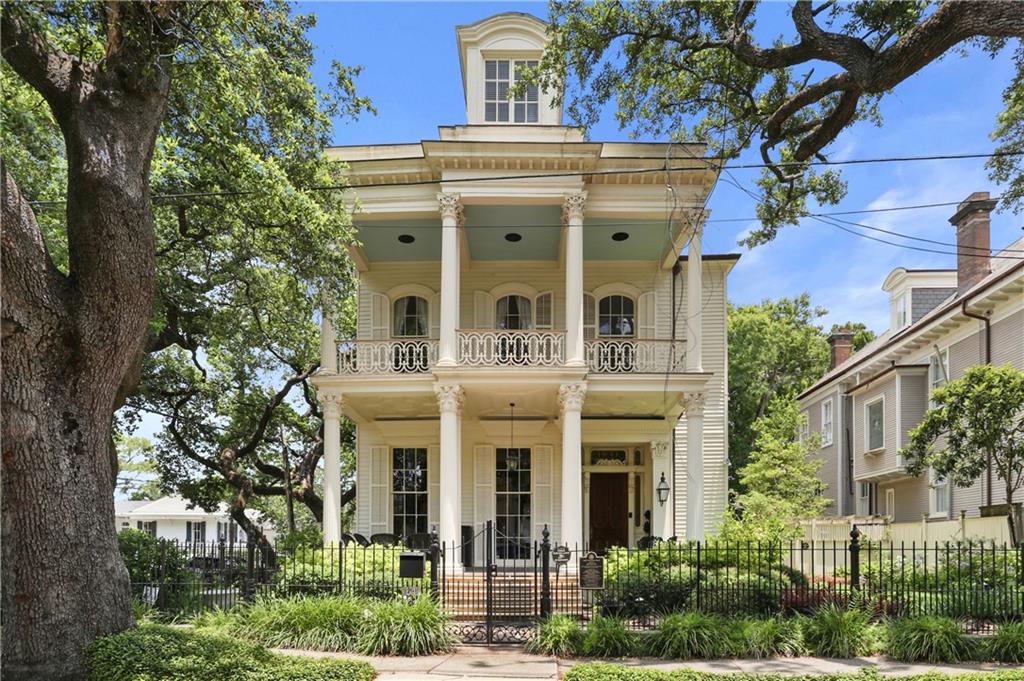 $2,395,000
Active
1641 Amelia Street New Orleans, Louisiana
7 Beds 8 Baths 8,900 SqFt
Uptown Neighborhood History
The Uptown New Orleans Historic District, listed on the National Register of Historic Places, defines Uptown broadly: from the Mississippi River to South Claiborne and from Jackson Avenue to Broadway. Using this broad definition, Uptown would encompass several other historic neighborhoods, such as the Garden District and the Irish Channel. Another, more restrained delineation of Uptown's boundaries is offered by the Greater New Orleans Community Data Center, which defines the neighborhood as bounded by Napoleon Avenue, Magazine Street, Jefferson Avenue, and LaSalle Street.
Whatever its boundaries, Uptown offers a diverse housing stock, numerous schools, two excellent universities – Loyola and Tulane – two world-famous commercial/residential thoroughfares – Magazine Street and St. Charles Avenue – both of which are brimming with elegant shops and all manner of restaurants and bars, and world-class green space in the form of Audubon Park. Also, one should note the recent revitalization of Freret Street, which is now dotted with music venues and cutting-edge restaurants and bars.
Starting with the Uptown neighborhoods closest to the Faubourg Ste. Marie, which was New Orleans' first suburb and is now known as the Central Business District, Uptown was developed following the Louisiana Purchase in 1803, when prosperous Anglo immigrants sought to move out of the city center, thus creating a market for what were then plantation lands adjacent to the Mississippi River. As these lands were sold off and subdivided, separate upriver communities were formed that were subsequently annexed by the City. The first of these communities was the City of Lafayette, which was incorporated in 1833 and included the land that would later become known as the Uptown.
The City of New Orleans annexed Lafayette in 1853, and in 1870 the City annexed Jefferson City, which encompassed several communities further upriver, including Delachaise and Bouligny. Uptown developed rapidly as streetcar lines were installed, which enabled residents to commute to their businesses downtown.
Map of Uptown New Orleans
Quick Facts about Uptown
Quick Facts
Population (2000): 6,077
Zip Codes: 70118, 70125, 70115, 70130
Median Listing Price:$450k
Median Price/Sq Ft: $252
County: Orleans Parish
School District: NOLA Public Schools
Travel & Commute Times
New Orleans: 7 mins
Broadmoor: 12 mins
Lakeview: 14 mins
Things to Do
See below for a full list of Bars, Restaurants, Music Venues, Shopping, Banks, Dry Cleaners, Places of Worship and more!
Uptown Real Estate Market Stats
Uptown Restaurants
Clancy's – a classic neighborhood restaurant, Clancy's has been serving expertly prepared Creole cuisine since 1983.
Lilette – opened by young, rising-star chef John Harris in 2000, Lillette quickly gained notice for its elegant dining room and refined French and Italian-inspired bistro fare. As the years have rolled by, Lilette has become an Uptown mainstay, while Harris continues to gain recognition for his culinary efforts.
Patois – a relative newcomer to the Uptown dining scene, Patois opened in 2007. Since then, Chef Aaron Burgau has garnered widespread acclaim for his French-influenced cuisine with a local accent.
Boucherie – Chef Nathanial Zimet's Boucherie was born of a BBQ obsession stoked in his native North Carolina and a post-Katrina food truck experiment in New Orleans. His food truck was such a hit that Boucherie, where the focus is on cured meats and locally sourced ingredients, soon followed.
Gautreau's – Patrick Singely, Gautreau's proprietor, has a reputation for spotting nascent culinary talent and developing it. In fact, Food & Wine magazine has named three of Gautreau's chefs "America's Top Best New Chefs," an honor granted to only one other restaurant in twenty years. Be sure to make a reservation and witness Uptown dining at its best.
St James Cheese Co. – St. James opened on Prytania Street after Hurricane Katrina and quickly made itself indispensable to cheese lovers. With an exhaustive selection of the world's best cheeses, excellent sandwich offerings, and a solid beer and wine by the glass selection, St. James is actually more than a cheese shop: it's a gem of Uptown casual dining.
Company Burger – If you're a burger connoisseur, then you'll want to check out Company Burger, part of the recent revitalization of Freret Street and a major draw for the carnivorous.
Uptown Bars and Music Venues
Bouligny Tavern – Located next door to its proprietor's original restaurant Lillette, Bouligny Tavern is Uptown's wine bar par excellence, not to mention a major draw for Chef Harris' small plates, and also a paragon of historic renovation and interior decoration.
Kingpin – considered by many to be the perfect neighborhood bar, Kingpin offers shuffleboard, craft beers, knowledgeable bartenders, and, right outside its doors, a curb next to which the city's best food truck frequently park.
Monkey Hill – located on Magazine Street near Audubon Park, Monkey Hill offers an extensive cocktail list and bartenders who know how to make them.
Delachaise – like Bouligny Tavern, Delachaise offers small plates, an excellent wine and beer selection and an inviting, sophisticated atmosphere. What it also provides is an excellent view of St. Charles Avenue and the passing streetcar.
Oak Wine Bar – Located on an increasingly revitalized Oak St., the Oak Wine Bar offers an excellent by the glass and cocktail list, live music and delicious small plates from Chef Aaron Burgau of Patois.
St. Joe's – situated snugly on Magazine St. across from Whole Foods, St. Joe's is a welcoming neighborhood spot to enjoy a well prepared cocktail.
Tipitina's – Legendary doesn't do justice as a descriptor for Tipitina's, which is named after a Professor Longhair song and was in fact founded as a place for him to play in the late '70s. Since then, Tips has hosted innumerable greats and has served as a home base of sorts for such local legends as The Neville Brothers, The Radiators, and Galactic.
Le Bon Temps Rouler – an Uptown institution, Le Bon Temps offers a classic New Orleans bar in the front and a tight, shoulder to shoulder local music hall in the back. Catch The Soul Rebels here on a Thursday night for a taste of the best of New Orleans' diverse music and cultural scene.
Maple Leaf – Just as Tipitina's served as home base for Professor Longhair, The Leaf was the go to performing space for New Orleans' other keyboard genius, James Booker, in the 1970s. And the club is still going strong today, particularly on Tuesday nights, when it hosts the Grammy-winning Rebirth Brass Band.
Uptown Shopping
Mignon Faget – New Orleans' premier jewelry designer.
Billy Reid – Mr. Ried hails from Florence, Alabama, but he's well respected in the more urbane environs of New Orleans, not to mention New York and Paris, for the men's and women's clothing line he founded in 2004.
Scriptura – Your Uptown source for all things paper and pen, when elegance counts.
Octavia Books – In the top ranks of local book shops, Octavia offers a wide selection of literary fiction and history, as well as books of all stripes by local authors.
Whole Foods
Martin's Wine Cellar – Recently reopened on Baronne St., Martin's offers an impressive selection of domestic and imported wines, cheeses, liquors, and an excellent deli.
Rouses Grocery Store – The local's favorite, Rouses is your source for the best of Louisiana's bounty.

Uptown Places of Worship
Carrolton United Methodist Church
Central St. Matthew United Church of Christ
Covenant Presbyterian
St. Andrews Episcopal Church
Blessed Trinity Parish
Ebenezer Baptist Church
Holy Name of Jesus Church
St. Rita Church
Touro Synagogue
Temple Sinai Reform Congregation
Uptown Schools
Isidore Newman School
De La Salle High School
Academy of the Sacred Heart
Samuel J. Green Charter School
Sophie B. Wright Institute of Academic Excellence
Audubon Charter School French
Audubon Charter School Montessori
Benjamin Franklin Elementary Mathematics and Science School
Ecole Bilingue De La Nouvelle Orleans
Samuel J Green Charter School
International School of Louisiana
Lusher Charter School
New Orleans Charter Science and Math High School
Sophie B Wright High School
Uptown Banks
Hancock Whitney Bank
Iberia Bank
Gulf Coast Bank & Trust
Home Bank
Hibernia Bank
Uptown Dry Cleaners
Liberto Cleaners
Spruce Cleaners
Marion's Cleaners
Additional Uptown Amenities
Audubon Park
Audubon Zoo
The Fly
Find Uptown Homes for Sale With a Local New Orleans Realtor
Alex Peet is a local expert on New Orleans' Uptown neighborhood. When buying or selling real estate here, you want a real estate agent who knows the area and can guide you in the right direction. From investment properties to your first home, Alex can help you find the perfect Uptown property for your needs.
Call Alex at (504) 407-9012 or contact Alex online to tell him what you want in your next home. He'll start searching right away!
Popular 1-Click Uptown Real Estate Searches
Below are some of the most popular search terms related to searching homes & real estate in Uptown New Orleans.
Homes for Sale Uptown New Orleans
Uptown Real Estate | Uptown Homes | Uptown Condos
Search Uptown New Orleans Real Estate by type and price. Email me or contact me by phone at 504-407-9012 to view Uptown properties of interest to you.
Be among the first to find out when Uptown New Orleans Real Estate hits the market: click here to join my New Orleans real estate email list.
Homes for Sale Uptown New Orleans – 1 Click Searches
Use the quick search links below to instantly view homes for sale in your price range.
Condos for Sale in Uptown New Orleans – 1 Click Searches
Use the quick search links below to instantly view condos for sale in your price range.