Condos Just Listed For Sale in New Orleans' Warehouse District
Below are condos listed for sale in the last five days in the Warehouse District.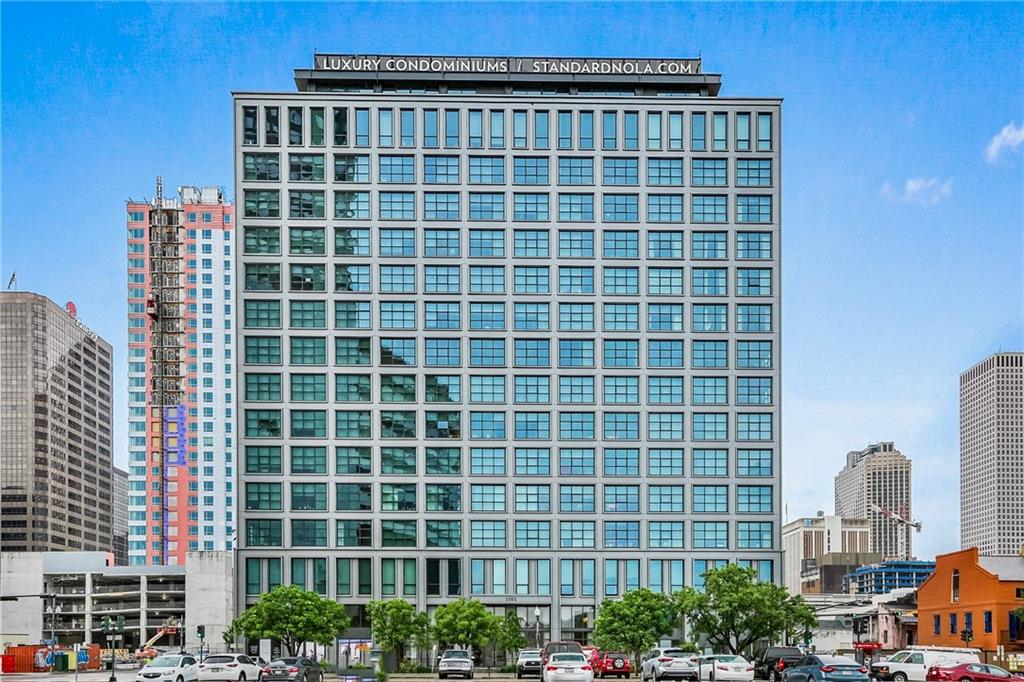 $730,000
Active
1001 Julia Street 9A New Orleans, Louisiana
2 Beds 2 Baths 1,263 SqFt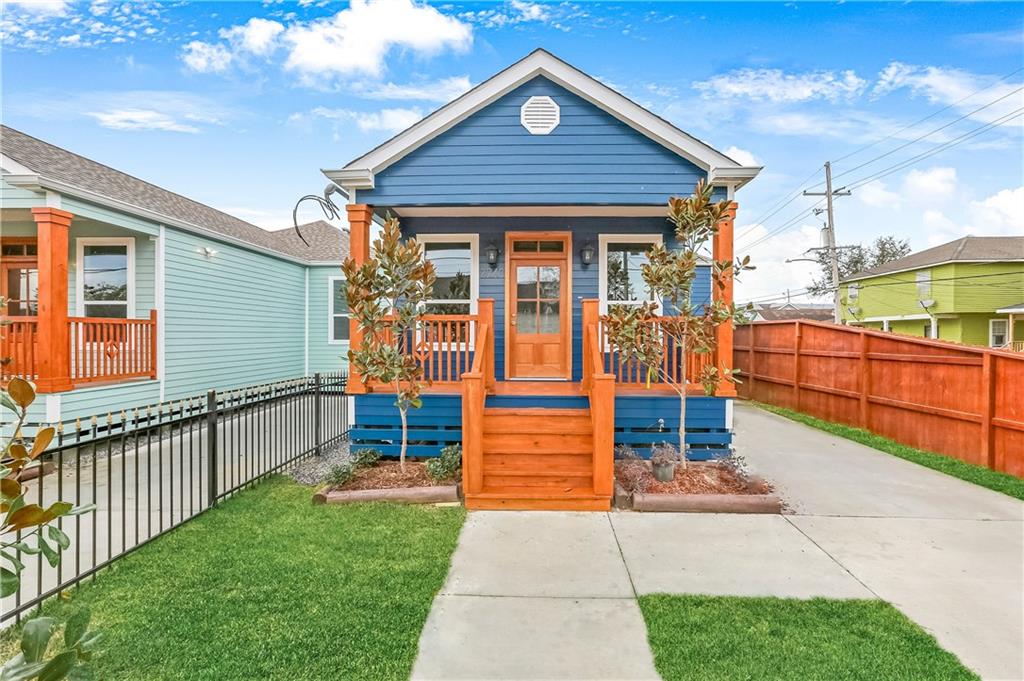 $399,000
Active
2940 Eagle Street New Orleans, Louisiana
3 Beds 2 Baths 1,655 SqFt
The Warehouse District
The Warehouse District is a former industrial area that over the last two decades has been transformed into a vibrant downtown center of art, dining and shopping. The neighborhood plays host to beautifully renovated warehouse condo buildings, cutting-edge galleries, world-class museums, some of the city's best restaurants, lively bars and nightclubs, and great shopping.
New Orleans Warehouse District Map
Quick Facts about The Warehouse District
Quick Facts
Population (2000): 3,435
Zip Codes: 70118, 70115, 70130
Median Listing Price: $329k
Median Price/Sq Ft: $373
County: Orleans Parish
School District: NOLA Public Schools
Travel & Commute Times
New Orleans: 7 mins
Broadmoor: 12 mins
Lakeview: 14 mins
Things to Do
See below for a full list of Bars, Restaurants, Music Venues, Shopping, Banks, Dry Cleaners, Places of Worship and more!
Warehouse District Real Estate Market Stats
Warehouse District Restaurants
Emeril's Restaurant – The flagship of the Lagasse empire and the restaurant that kickstarted the revival of the Warehouse District upon opening here in 1990.
Cochon – Local Chef Donald Link opened Cochon with his partner, Chef Stephen Styrjewski, shortly after Hurricane Katrina.  Since then, Link and his team have garnered effusive local and national praise, including a best new restaurant nomination from the James Beard Foundation, for Cochon's pork-centric, traditional Cajun cuisine.
Cochon Butcher – Located directly behind Cochon, Cochon Butcher is a deli par excellence, with perhaps the city's best muffuletta and a pulled pork sandwich that commands respect from the most discriminating of barbeque aficionados, not to mention excellent boudin and a solid beer and wine list.
Herbsaint – Another outpost in the Chef Link empire, Herbsaint is a romantic bistro on St. Charles Avenue in the Warehouse District serving French and Italian-inspired Southern cuisine.
Peche Seafood Grill – Chef Link cemented his reputation as one of New Orleans' most successful restaurateurs when Peche, his recently opened ode to seafood, was recognized in 2014 as the best new restaurant in the country by the James Beard Foundation, while its Chef, Ryan Prewitt, was also recognized by James Beard as the best chef in the South.
Restaurant August – Famed local Chef John Besh's temple of French-inspired fine dining. Perhaps the most elegant dining room in the city, and a must do for those who take fine dining seriously.
La Boca – Chef Adolfo Garcia's ode to the Argentinian approach to steak.  It's your hip downtown alternative to the traditional steak house.
Warehouse District Bars and Music Venues
W.I.N.O. – Part wine bar, where you can indulge your desire to try the high priced stuff with affordable one ounce pours,  part wine shop, part restaurant, it's an oenophiles dream come true.
Barcadia – With foosball tables, classic video games, skeeball, air hockey and a full bar and restaurant, Barcadia is Chuck E. Cheese for grownups.
Lucy's – A longstanding Warehouse District haunt with a lively bar scene that often spills out onto the street, Lucy's serves Mexican favorites and burgers.
Vic's Kangaroo Cafe – Your neighborhood watering hole, where they'll always have a Guinness on draft waiting for you.
Circle Bar – Looking for a hip spot to catch local and touring indie acts before they hit it big?  The Circle Bar has you covered.
Howlin' Wolf – The Wolf hosts an eclectic lineup of local and national acts with a heavy focus on jambands and is among the best spots to see shows in the city during Jazz Fest and Mardi Gras.
Republic – A hip nightclub and performance space with a focus on electronic artists.
The Civic Theater – Built in 1906, The Civic is the oldest existing theater in New Orleans, yet it's a new entrant into the downtown concert scene, having opened only recently following an extensive renovation.  Since opening, The Civic has distinguished itself with an eclectic lineup of distinguished local acts, nationally recognized indie and jambands and touring comedians.
Warehouse District Art Galleries
Arthur Roger Gallery
Callan Contemporary Galler
Heriard-Cimino Gallery
Jonathan Ferrara Gallery
LaMieux Galleries
Warehouse District Museums
Contemporary Arts Center
Ogden Museum of Southern Art
World War Two Museum
Warehouse District Places of Worship

St. Patrick's Church
Immaculate Conception Jesuit Church
Antioch Evangelical Church

Warehouse District Schools

International High School of New Orleans




Warehouse District Banks

Hancock Whitney Bank
Fidelity Bank
Chase Bank
Hibernia Bank
Gulf Coast Bank & Trust

Warehouse District Neighborhood Resources

Warehouse District Neighborhood Association
Warehouse District Business Association

Find Warehouse District Homes for Sale With a local New Orleans Realtor

Alex Peet is a local expert on New Orleans' Warehouse District. When buying or selling real estate here, you want a real estate agent who knows the area and can guide you in the right direction. From investment properties to your first home, Alex can help you find the perfect property in The Warehouse District for your needs.

Call Alex at (504) 407-9012 or contact Alex online to tell him what you want in your next home. He'll start searching right away!

Popular 1-Click Warehouse District Real Estate Searches

Below are some of the most popular search terms for real estate in the Warehouse District New Orleans.

New Orleans Warehouse District Real Estate

Warehouse District Real Estate | Warehouse District Homes | Warehouse District Condos

Search Warehouse District real estate by type and price. Email me or contact me by phone at 504-407-9012 to view Warehouse District properties of interest to you.

Be among the first to find out when Warehouse District properties hit the market: Property Alert Sign-Up to join my New Orleans real estate email list.

Warehouse District New Orleans Condos for Sale – 1 Click Searches

Use the quick search links below to instantly view Warehouse District condos for sale in your price range.

Homes for Sale Warehouse District New Orleans – 1 Click Searches

Use the quick search links below to instantly view Warehouse District homes for sale in your price range.