For first-time homebuyers in New Orleans, the process of purchasing a home can be daunting.  There are many steps to the process and several important decisions to be made.  In an attempt to assist you at the outset, I've listed below the top five things first-time homebuyers in New Orleans need to know.
MARKET MINUTE – in the New Orleans metro area, demand for homes is high and the number of homes for sale is low.  Low home inventory and high buyer demand means the market is currently very favorable to sellers.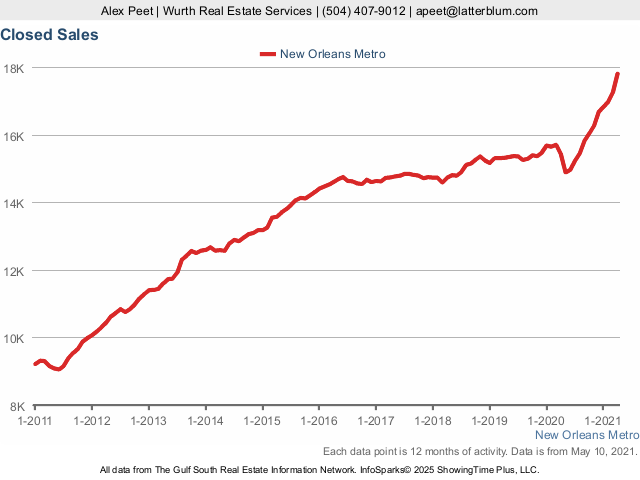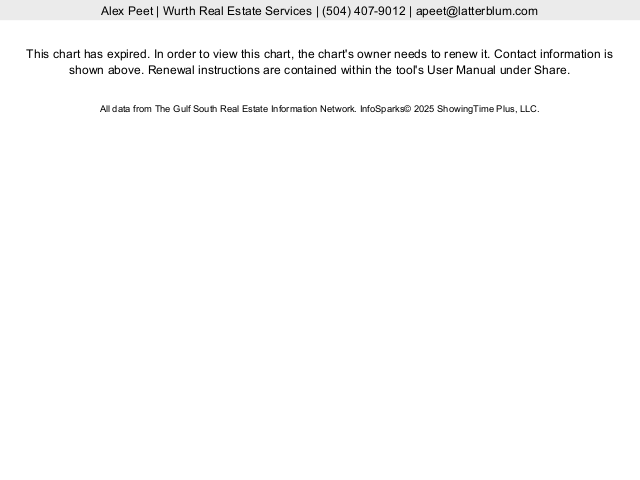 2. FIRST THINGS FIRST – because we're in a seller's market, you should be prepared before you start to look for a home.  The number one thing you can do to prepare is to get pre-approved for a mortgage.  Getting pre-approved for a mortgage means you will know how much you can afford to spend on a home and you can use this information to focus your search by housing type, neighborhood, size, etc.
3. DON'T DELAY – when you see a home that looks like a good fit, act quickly.  Your agent should be proactive in sending you properties that fit your search criteria as soon as they hit the market, if not before, and you should immediately go see those properties to determine if you want to make an offer.
4. EXPECT COMPETITION – when you decide to make an offer on a home, expect to compete with several other potential buyers who also want to purchase the home.  With so much buyer demand and so little inventory, many sellers are getting multiple offers shortly after their homes are listed for sale.  Your agent should advise you as to how to submit a competitive offer that will stand out among all the other offers being submitted.
5. DON'T GET DISCOURAGED – if your offer isn't accepted, don't give up.  In this kind of market environment, you are unlikely to get an accepted offer as soon as you begin looking, even if you are offering list price.  You may be competing against a cash buyer or someone who is willing to waive certain contingencies that you cannot or should not waive, such as the inspection contingency.  However, even in a tough market for buyers, if you move quickly, submit offers that are seller-friendly, and look for long enough, you can still find the right property.
I hope this information has been helpful.  If you would like a complimentary first-time homebuyer consultation, or if you just have questions, you can contact me here for prompt assistance.